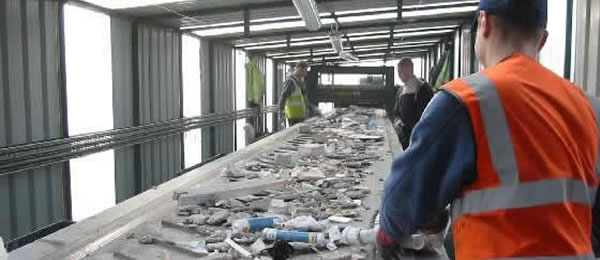 Recycling
A2B are fully aware of the importance of recycling waste, our recycling centre can handle all types of products from;
hardcore, aggregates, paper, polythene, cardboard, ferrous and non ferrous metals, plastics, PVC, PVB, compost, soils, wood, sawdust, glass bottles and cullet etc.
Our Custom built Waste transfer and recycling center is one of the largest in Wirral and is open to both the public and businesses. We also offer site clearances and will happily pick up any unwanted waste from your work site. Examples of waste that Waste Transfer Stations do NOT accept:
Clinical waste
Liquid Waste
Hazardous waste
Tyres
Chemical waste
Persons who transport waste in the course of their business need to be registered as a Waste Carrier with the Environment Agency.